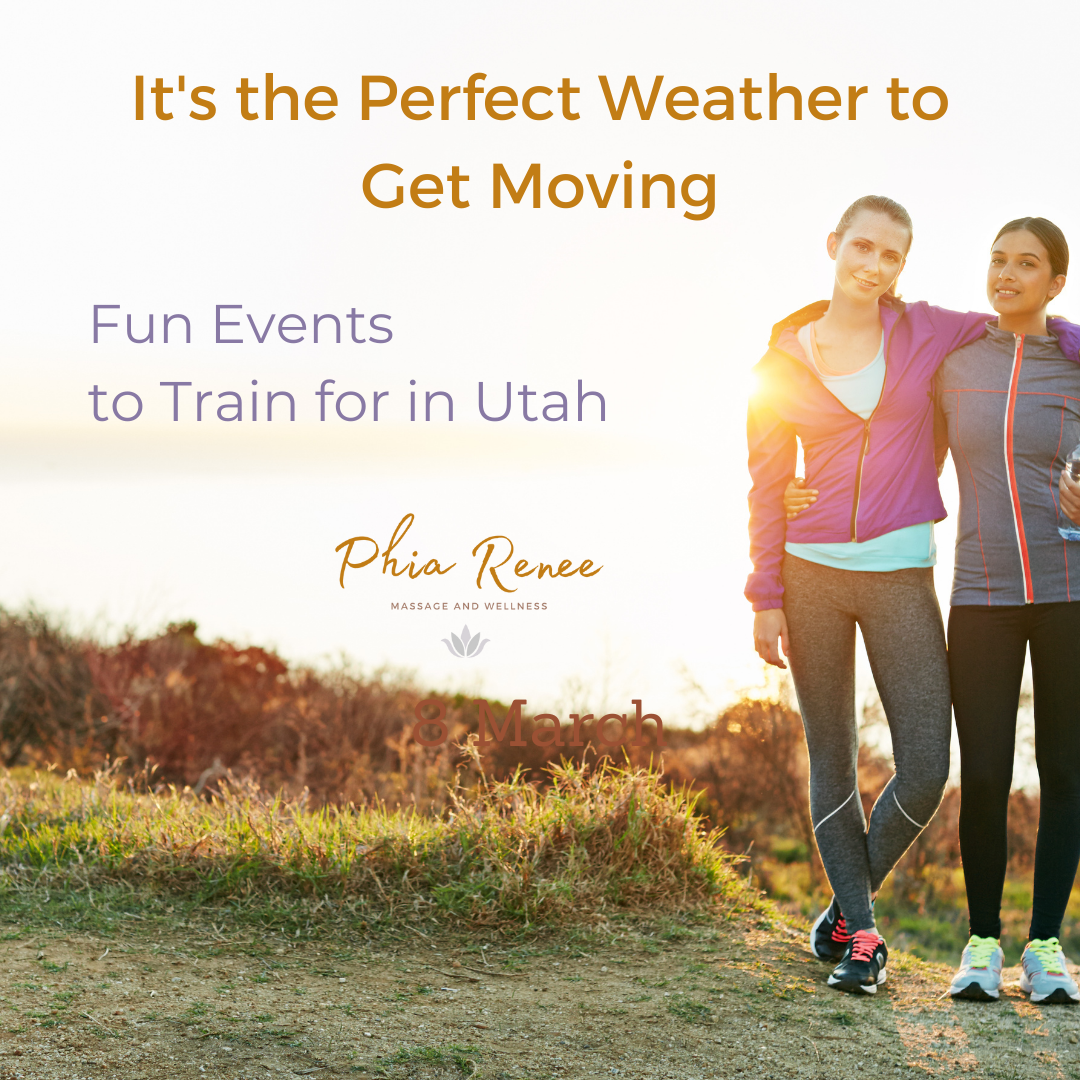 Spring is the best time to get moving
Spring is in the air and has some of the best weather for any of those 5ks, Warrior dashes or bicycle rides. Why? Because the weather is perfect! If you want to move your muscles, signing up for any of these events is a great goal to work towards.
Get an accountability partner to join you! Events happening in Utah and nearby later this year:
• Color Run – The color run is a vibrant event hosted in at least 100 cities around the country. Runners wear white and are doused in color every kilometer. Celebrate after the finish line at the "Finish Festival" with live music and dancing. October 14 is the date!
• Spartan Race – The Spartan Race has three obstacle options for those that want to push themselves. While they aren't beginner-type courses, the 3-mile, 15-obstacle Spartan Sprint has a 99.9 completion rate and is considered the easiest option. July 9 – 10.
• Zombie Run – This nighttime run includes options for all skill levels, including the Black Ops course that includes obstacles. The race is held at night while you run from volunteers dressed up as zombies. This hits Salt Lake on October 2.
• Iron Horse Bicycle Classic – There are plenty of different spring rides across the country. The Iron Bicycle Classic has become a well-known event in the Durango, Colorado, area that takes place every Memorial Day Weekend. It includes a host of different rides for different levels, including the Durango Cyclery Cruiser Crit where participants dress up in their best costumes and cruise the course. The best costume and bike combination even wins a prize. This is specific to CO, and is sold out this year. Plan ahead for next year.
Regular massage helps you while you prepare. Massage helps to improve performance, reduce pain, prevent injury, encourage focus and shorten recovery time. I am happy to help you train for whatever event you decide to tackle.