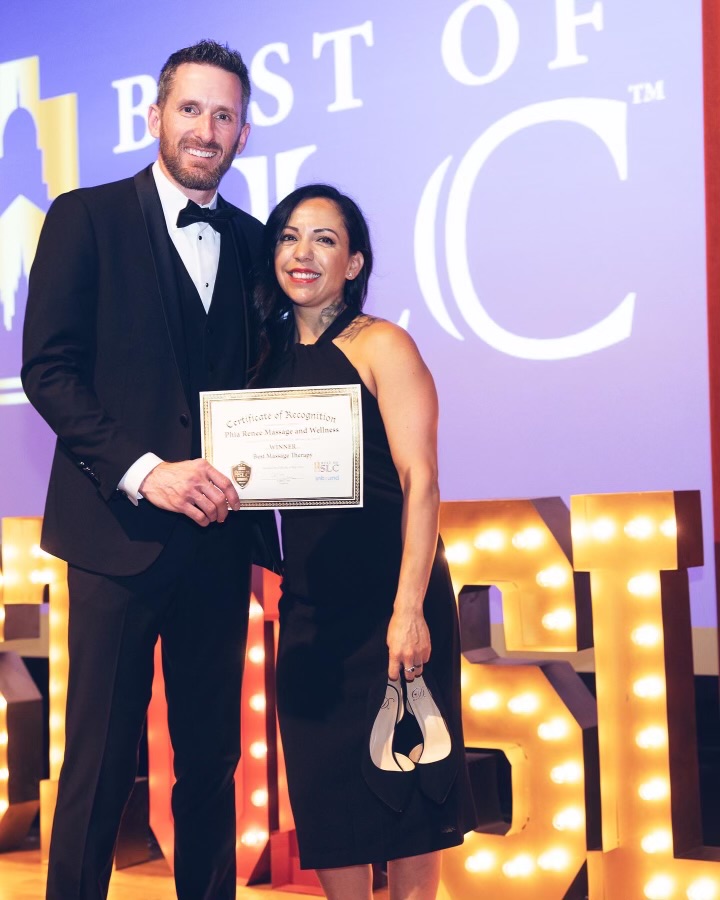 I am so excited to announce that my practice has officially won Best of SLC in Massage Therapy for 2023. This has been an amazing experience to be able to serve the community with compassion, kindness, presence, and empathy. I truly know this is what I meant to do and am thankful everyday to be able to care for my Clients to the best of my ability.
If you do not know what Best of SLC is, it is an annual awards program that highlights companies in Salt Lake County that have excellent Client Reviews, Positive relationship from the BBB, and voting from our Salt Lake County residents. So this is definitely a big deal!
My goal is to continue to build on my education and training to keep on going and do what I do best, be there for you guys!
Sending Lots of Love and Light,
Phia