Populations I work with:
Depression
General Wellness
Chronic Pain Management
Anxiety
Restless Leg Syndrome
Surgery Recovery and Prep
Auto-Immune Disorders
Pricing:
All styles of massage are included in pricing below. Complimentary steamed towels and aromatherapy are offered for all treatments.
60 Minute Session $130
75 Minute Session $155
90 Minute Session $175
120 Minute Session $225
Looking to schedule massage sessions? Consider signing up for my Monthly Massage Wellness Membership and save!
---
Styles of Massage Offered:
Ashiatsu Therapy

Ashiatsu Therapy is a style of bodywork that is done primarily with the feet. By using the feet to perform massage, it allows the therapist to release muscle tension with exceptionally deep yet broad pressure. Overhead parallel bars are commonly used for the therapist to balance and support themselves during the treatment. This modality is great for anyone who prefers deep tissue work, or those who do not like the use of pointy tools, such as elbows or thumbs. Because of the broad pressure, this style of bodywork is also profoundly relaxing.
Ashi-Thai Stretch Therapy

Ashi-Thai is a westernized Thai Yoga massage training that has been modified to use with barefoot Massage Techniques and bars on the ceiling for the therapists balance, support & leverage. This flowing & rhythmic approach to Table Thai massage helps to passively stretch clients through methods of muscle lengthening, fascial release & advanced yoga like movements. Experience stretching focusing on commonly restricted muscle groups.
Basic Therapeutic (Swedish / Deep Tissue)

The basic therapeutic is best of both worlds. This ultimate massage combines Swedish strokes with the deeper slow strokes of Deep Tissue creating a focused yet nurturing massage. This will be customized to your specific needs whether you are looking to just relax or have pain or discomfort you are trying to overcome.

If you are in need of additional stretching, Thai massage can be incorporated into your session at no additional cost.
Manual Lymphatic Drainage

This type of therapy is beneficial for those who have had surgery recently and are in recovery phase. Light massage is used to promote circulation by reducing swelling and detoxification. This type of bodywork is focused on the lymphatic system and not musculoskeletal system. NOTE: This type of therapy is not intended for full body lymphatic drainage. Specific areas that have been impacted by lymph node trauma, recent surgery, or chronic inflammation will be addressed. If you'd prefer full body work, I recommend a Basic Therapeutic massage with some lymphatic work to a specific area.
Hot Stone Massage Therapy

Hot stone massage is a treatment where the massage therapist places flat, warmed smooth stones on pressure points or areas that need extra attention. Along with stationary placement of hot stones, the entire massage is done with heated stones. Hot stones help the heat permeate gently through your muscles. The sensation is relaxing and soothing, both physically and mentally. Many of my guests who have painful conditions such as arthritis or fibromyalgia find a hot stone massage helps them to cope with their chronic pain. Similarly, guests who have autoimmune diseases, anxiety, or depression find this type of therapy to be deeply relaxing.
---
Enhancement Therapies and Complimentary Therapies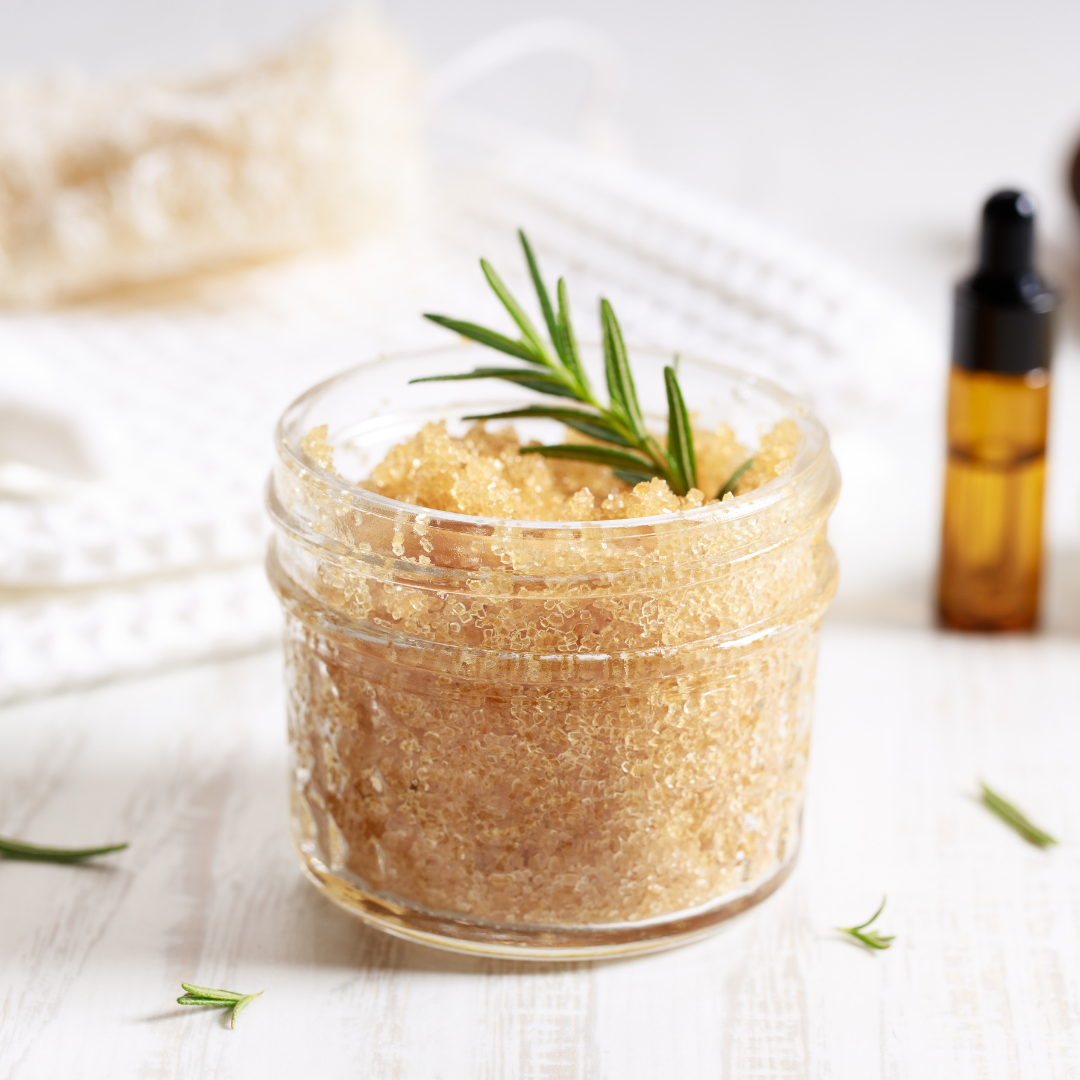 Treat Your Feet | $25
Treat your feet is an experience for your tired and achy feet like nothing else! Enjoy a luxurious honey butter foot cleanse, essential oil sugar scrub, detoxifying foot masque followed by deeply nourishing foot cream application and massage. Can be added to any 60, 75, 90, or 120 minute treatment.
Rosemary Mint Scalp Massage | $25
Enjoy a scalp massage with Rosemary and Mint essential oils to sink deeper into relaxation as well as deeply nourish your hair and scalp. (Adds additional 10 minutes to your treatment time)
CBD Eco-Fin Paraffin Alternative for Hands or Feet | $25
Sooth your tired winter hands or feet with the Eco-fin Paraffin treatment. In addition to the pain relieving properties of CBD, Eco-fin provides a rich, emollient alternative to paraffin treatments. Treatment begins with a sugar scrub followed by Eco-Fin and CBD application. Next, your hands or feet will be cocooned in warmth to allow medicinal benefits take place, followed by massage therapy to work in any additional product to help sooth and hydrate. No petroleum, artificial dyes, or synthetic fragrances. PETA Beauty Without Bunnies certified! Perfect for chapped knuckles or a busy day out on the slopes. (Adds additional 10 minutes to your scheduled treatment time)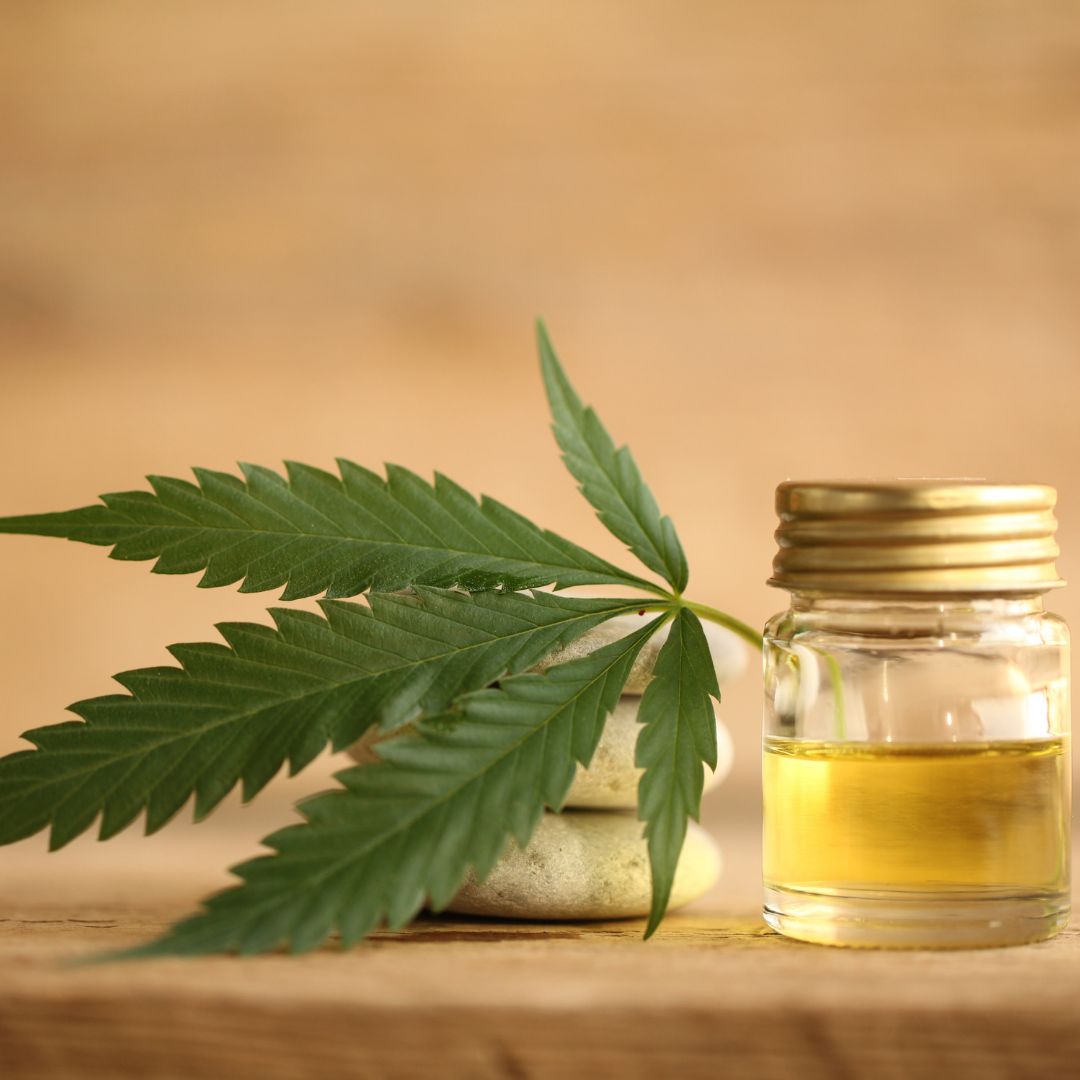 CBD Massage Upgrade | Complimentary
Want to transform your massage experience into next level relaxation? The CBD massage upgrade can do just that. Using certified USDA approved Organic CBD oil, relieve aches and pains even further. Formulated with natural emollients that help the active analgesic ingredients penetrate deep to quickly increase blood flow to joints and muscles and interrupt pain signaling. This add on can not be used for prenatal massages. This is a complimentary add on, just ask to add this in office.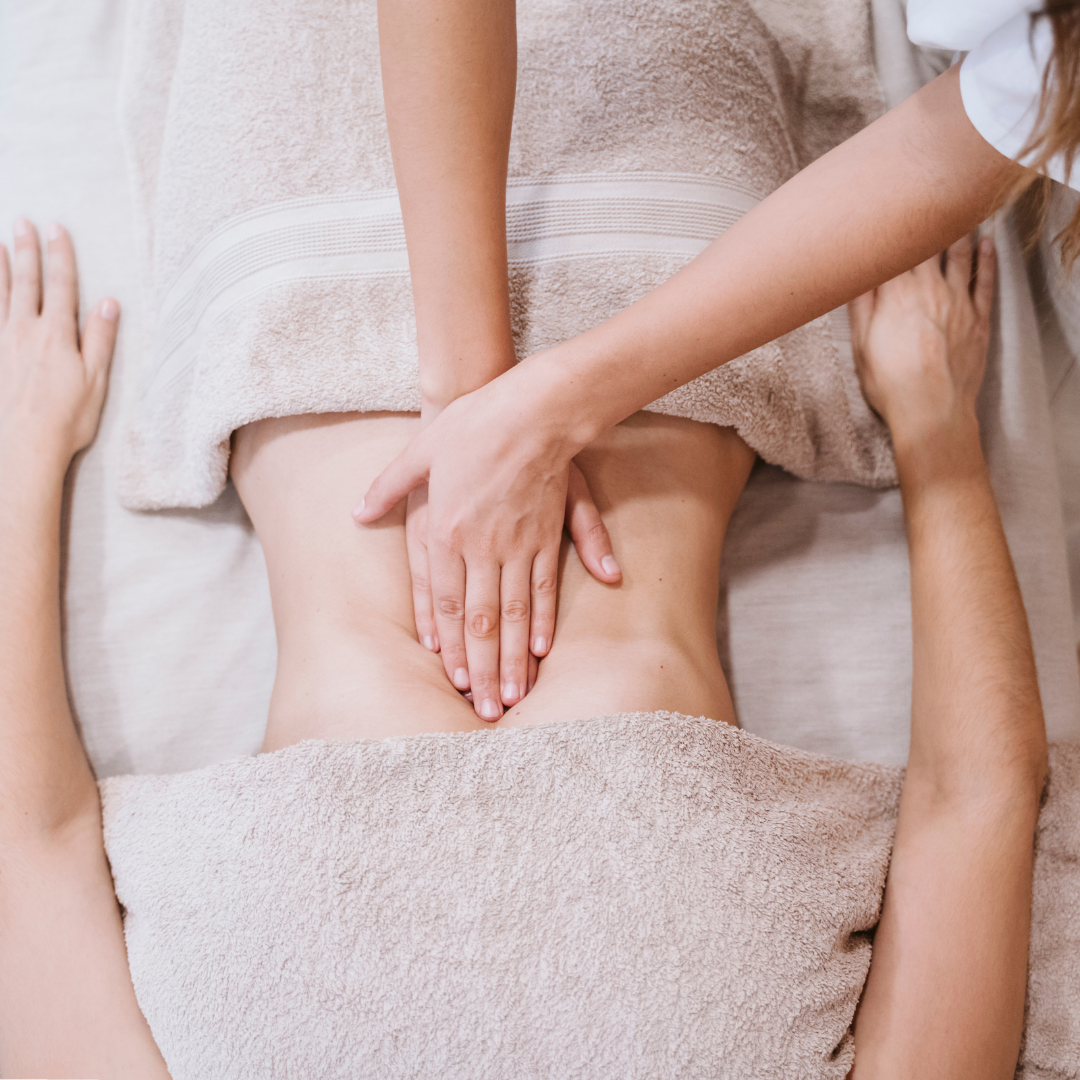 Manual Lymphatic Drainage Intro | Complimentary
Wanting to try Lymphatic Drainage but not ready to commit to a full session? This add on therapy focuses on the lymphatic vessels to a target area of your choice. Most commonly, this add on is used for the face to help alleviate sinus pressure and lower allergy symptoms, but can be used on the stomach and extremities (arms or legs) as well. Simply request this during your session to set aside time for lymphatic drainage.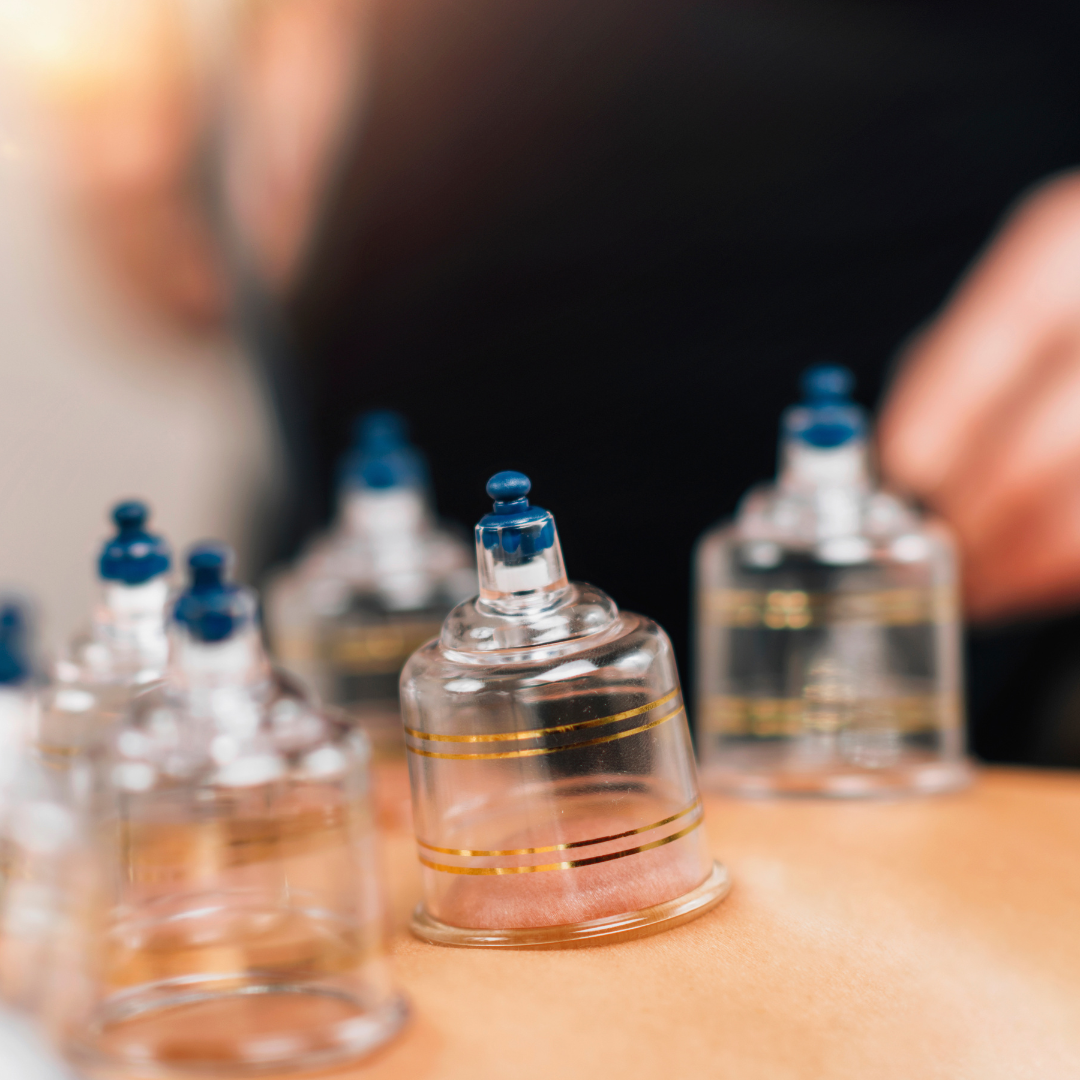 Cupping Therapy | Complimentary
Also known as decompression therapy, cupping therapy can help maximize your massage therapy session with providing negative pressure to targeted muscle groups to help assist in alleviating chronic pain and lack of mobility in muscle and connective tissue.
---
Gift Certificates Available.
---
Schedule Appointment
---