My Trip to Learn Ashi-Thai
I've always had a desire to learn the art of Thai Massage. I envisioned I'd be doing this in Thailand and taking a few months to live outside my normal life. But then Covid hit. It's a one day thing now. In fact, I probably still will once travel restrictions aren't so horrifying. In the mean time, I discovered classes through Deep Feet. Deep feet offers continuing education all over the country for massage therapists. Coincidently, they offered classes in Colorado. This was perfect!
Not much was different with the weather. It was cold and snowing, yay! (Not yay!) My class consisted of a few full days of hands on (or feet in this case) learning and studying. I was able to get a local Airbnb walking distance from my classes so my mornings consisted of reading and filling up on coffee.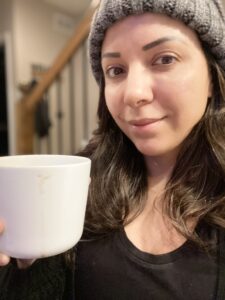 After my second full day of bodywork, I literally couldn't handle anymore. I never in a million years thought I'd tap out of getting bodywork on MYSELF. But I guess everyone DOES have a limit.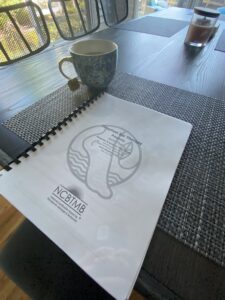 This wasn't the end of my training, just the class part. I still had to do practical hours at home and take an exam for my certification. Lots of work, but at least it's something I love! I gained a much deeper understanding of utilizing the breath to assist in stretches and when adding pressure, but I also got to meet a few amazing Ashiatsu practitioners from all over the US. I think this is one of the highlights of continuing education: not just learning a new technique or skill, but learning to work with different populations, perspectives, and connecting with people.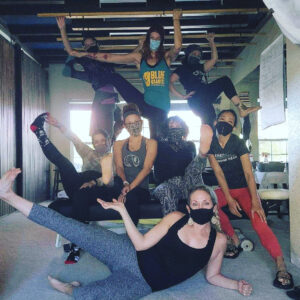 So this was such a fun adventure! But what on earth is Ashi-Thai you ask?
Ashi-Thai is a type of bodywork that is done using the feet. The therapist utilizes compression and stretches to help increase flexibility and range of motion. This type of massage is also very relaxing. Ashi-thai is performed over clothing. If you book an Ashi-Thai, plan on coming in forgiving yoga style clothes that you can be stretched out in.
Benefits of Ashi-Thai Include:
Include your performance in physical actvity
Reduce risk of injury
Help relieve post workout aches and pains
Improve posture
Help reduce and manage stress
Allow and enable your muscles to work more effectively
Understand you bodies limits and be more connected to yourself
If you are unsure if Ashi-Thai is right for you, we can incorporate it into your next Ashiatsu massage and see how you feel. Also, feel free to check out a demo below of Ashi-Thai in action.
If you are ready to give it a try, book yours today!