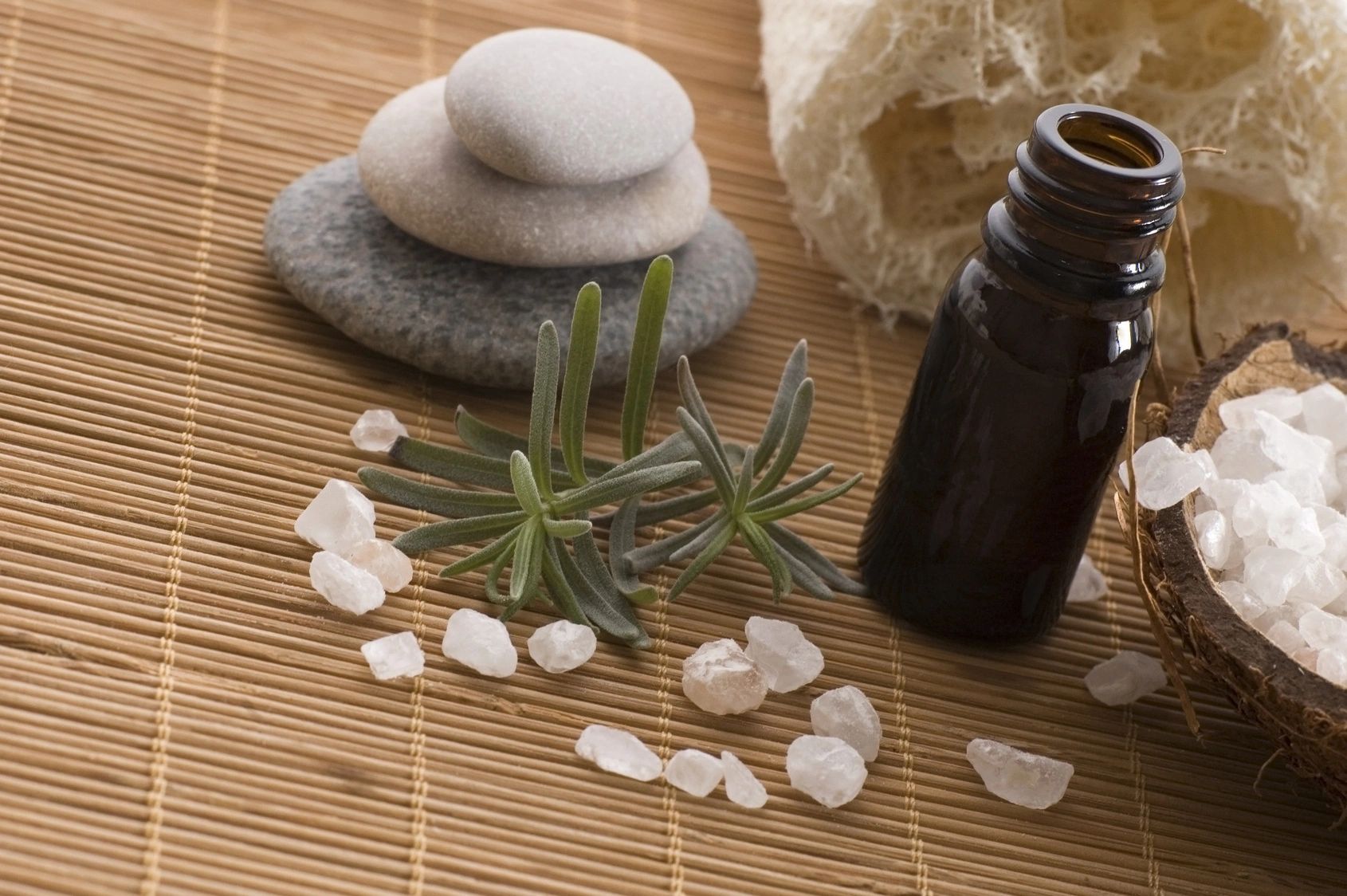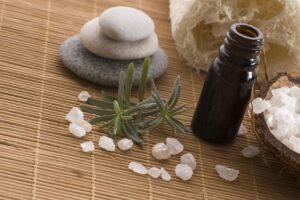 An aromatherapy massage is a Swedish massage with scented plant oils (known as essential oils) added to the massage oil. Extracted from flowers and other plant parts, essential oils offer a pleasing scent and are believed to have healing properties. Lavender and rose, for instance, are known to promote relaxation. The soothing effects of aromatherapy massage can benefit a variety of conditions, including headaches, insomnia, certain digestive disorders, back pain, and even premenstrual symptoms.
Essential oils are the highly concentrated version of the natural oils in plants. These oils are "essential" in the sense that they contain the essence of the plant's fragrance, the characteristic fragrance of the plant from which it is derived. Essential oils have been used throughout history in many cultures for their medicinal and therapeutic benefits. Here are some commonly used oils and their main benefits. There are many more that aren't listed below. If you are interested in essential oils, let me know and I can help you find the right one for you.
• Lavender Essential Oil – Lavender is one of the most calming oils. It has a wonderful floral smell and is liked by most people. It has both physiological as well as psychological benefits. Add a few drops to a carrier oil like olive oil and apply it on your body to repel mosquitoes. Put a few drops in a humidifier to get relief from a stuffy nose or chest congestion.
• Lemon Essential Oil – Lemon has a refreshing and soothing aroma nearly identical to the freshly peeled fruit. It comes from cold-press processing of the lemon peel, not the inner fruit. This essential oil has a myriad of uses to enhance your beauty, health and mood. It is a common ingredient in perfumes, scented candles, soaps, face washes and body lotions.
• Rosemary Essential Oil – This essential oil has a strong, fresh scent. You can use it as a part of aromatherapy to give a boost to your memory and treat mood swings and other psychological problems. Note: Avoid this essential oil during pregnancy and if suffering from epilepsy and hypertension. Also, do not use it if taking homeopathic medicines.
• Chamomile Essential Oil – Chamomile essential oil has a warm, fruity aroma that is relaxing and calming for both the mind and body. You can use this oil topically in either diluted or undiluted. When used in diffused form, it helps alleviate insomnia, stress, anxiety, depression and irritability, especially when associated with premenstrual syndrome (PMS) or menopause.
All aromatherapy in my office is complimentary with your massage sessions. When you are in office, we can discuss which option is best for you.