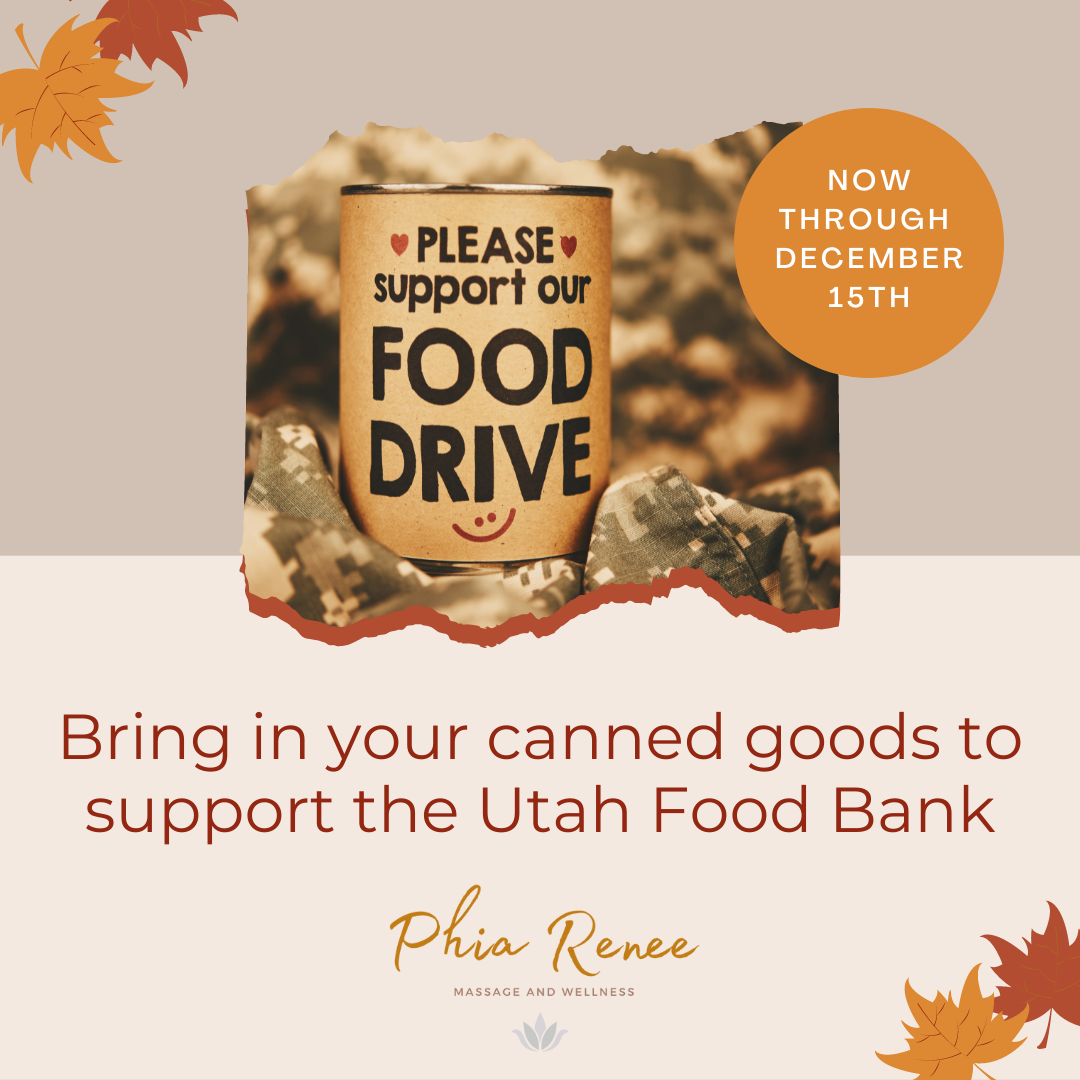 Did you know 12.8% of Utah's population, or 410,000 individuals, are unsure where their next meal will come from? Together, we can fight hunger statewide.
All month long my office is hosting a food drive for the Utah Food Bank. Please bring in any non-perishable or canned goods to fill up our Utah Food Bank Barrel. Donations will be accepted through December 15, 2021. As a very special thank you, you will receive a credit to your account for a free add on therapy of your choice for your next massage.
Be sure to check out my Services and Pricing page to check out what add on therapies you can choose from.